3 year old fitness brand, Complete Active, are building a community of like-minded people who seek a bespoke and community led fitness solution.
We had the pleasure of supporting Complete Active with their launch 3 years ago by designing their brand identity and initial website. They have seen 3 great years of growth (covid aside) and realised the time had come to simplify their offering and, in turn, their website and user journeys.
read more +
By conducting workshops, data and analytical reviews, and market research, we established a new digital look and feel which became bolder and more inspiring whilst providing clear paths to purchase.
The results have been uplifting to say the least, with new users increasing by 15%, organic traffic increasing by just over 18% and conversion rates increasing by 32% over a six month period since launch in Aug 2020.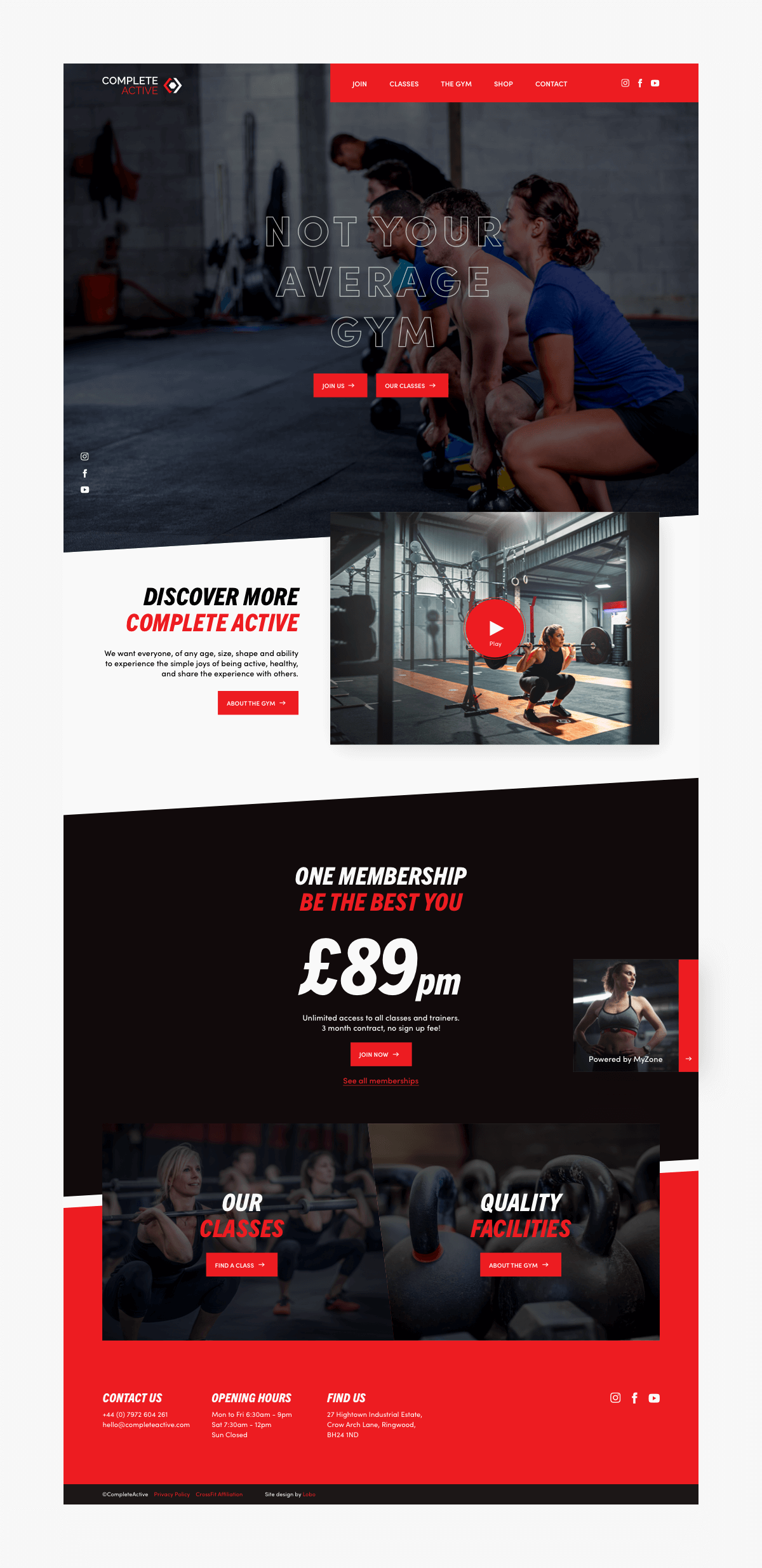 ""Lobo have been with us from the beginning, launching our initial brand and website for us. Their constant dedication to supporting us and helping improve our online representation as we've grown and changed has allowed us to reach more people and build a solid business and community.""
Mark Smallbones