We had the pleasure of working with KLANG:technologies, a German company specialising in immersive in-ear monitor mixing systems for live performances, to revamp their website design and enhance their online presence. By implementing a modern, user-friendly WordPress design, we successfully improved KLANG's brand image, user experience, and lead generation, ultimately resulting in increased conversions and sales.



The Problem
KLANG's outdated website failed to effectively convey their expertise and high-quality products, which led to poor user experience, missed opportunities for lead generation, and low conversions. The website's design and navigation were not user-friendly, and the content did not accurately represent KLANG's market position and brand image. This disconnect negatively impacted KLANG's reputation and perceived value in the market, hindering their growth and potential sales.
The Solution
We took on the challenge of redesigning KLANG's website, focusing on enhancing the user experience, brand positioning, content, and lead generation. Leveraging our expertise in WordPress design, specifically using a SASS framework to build a block built site, we crafted a modern, intuitive, and visually appealing website that was responsive and easy to navigate.
We improved KLANG's brand positioning by developing a new visual identity that reflected their expertise and high-quality products, effectively communicating their unique value proposition. The team created engaging content showcasing KLANG's products and services, highlighting their unique features and benefits. Clear and effective calls-to-action were strategically placed throughout the website to encourage visitor engagement and increase lead generation and conversions.
The new website was designed to improve user experience and create a seamless flow of information. The site was optimised for both desktop and mobile devices, with improved architecture, navigation and a clear information hierarchy. The modern and visually engaging design reflected KLANG's market position as an innovative leader in their industry.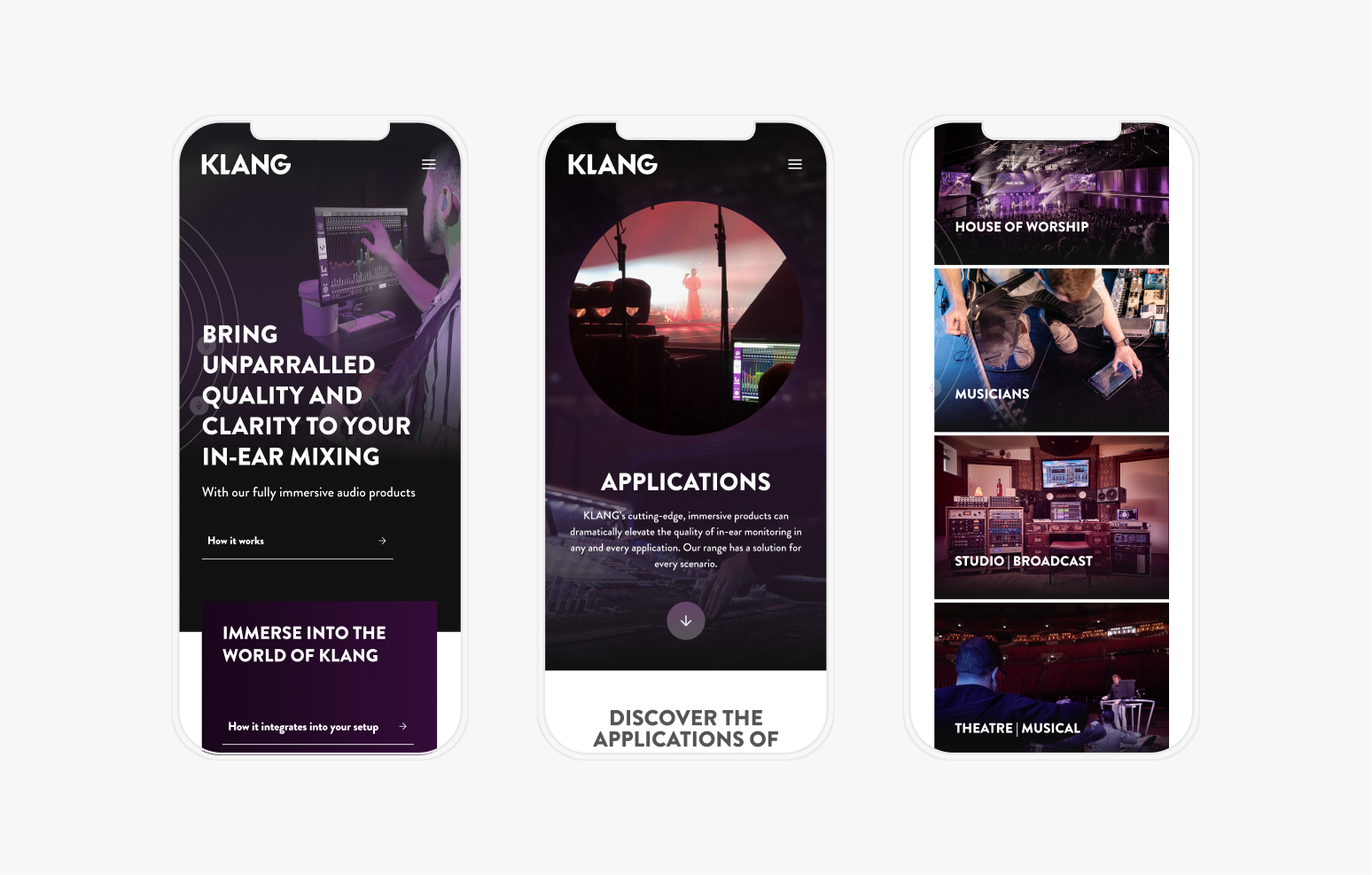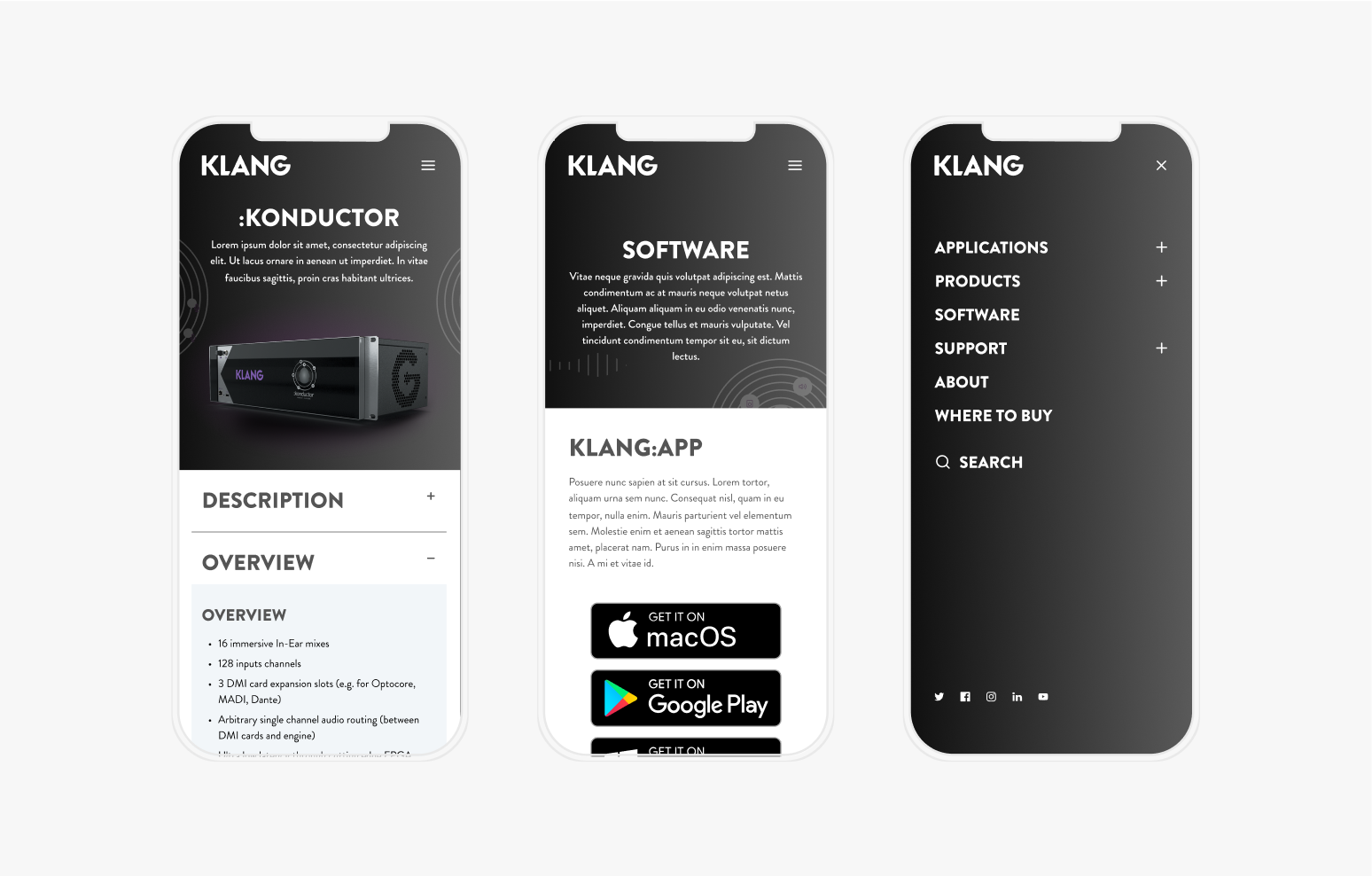 The Impact
Our website redesign solution for KLANG resulted in significant improvements across various aspects. The new website accurately aligned with KLANG's brand and values, repositioning them as a market leader. The intuitive and visually engaging design led to a considerable boost in traffic, increased dwell time, and a reduced bounce rate, indicating improved user engagement and effectiveness.
The new calls-to-action and engaging content contributed to a 14% improvement in conversions, helping KLANG generate more leads and drive sales. The website redesign successfully enhanced KLANG's online reputation, visibility, and market positioning.
The performance of the website sky rocketed with our effective and streamlined technical approach to building WordPress websites, hitting Google Lighthouse performance scores of over 90 for the website's average. This has also the low-carbon output of the website sitting in the 81st percentile of cleanest websites online.
Key Takeaways
This case study emphasises the importance of website design, particularly WordPress design, in elevating a company's market perception and effectively showcasing their products. Our approach resulted in a modern, user-friendly, and visually engaging online presence that effectively communicated KLANG's unique value proposition. Key takeaways include:
The significance of a modern website design.
The role of website design in improving user experience.
The impact of engaging content and clear calls-to-action.
The importance of visually appealing and intuitive navigation.
The new website design significantly improved KLANG's online presence, positively impacting their reputation and perceived value in the market. The website redesign solution helped KLANG generate more leads, drive sales, and position them as a leader in their industry.