We have had the pleasure of partnering with the Steadfast Collective team on a number of digital projects. They are masters of building intelligent and quality digital applications and platforms for a wide range of clients. This time we worked with Steadfast to improve their own user experience and digital perception to truly reflect the quality of their brand and expertise.
read more +
After conducting competitor and customer research, we started to craft the design. Initially, working with the senior team, we mapped an ideal user flow and site structure to help drive engagement and contact. We then intertwined this with a neutral colour palette and an elegant design to present their work in 'stand out' manner while having a few quirks here and there to speak to their talent and personality.
The end result is stylish and smart with subtle call-to-actions throughout.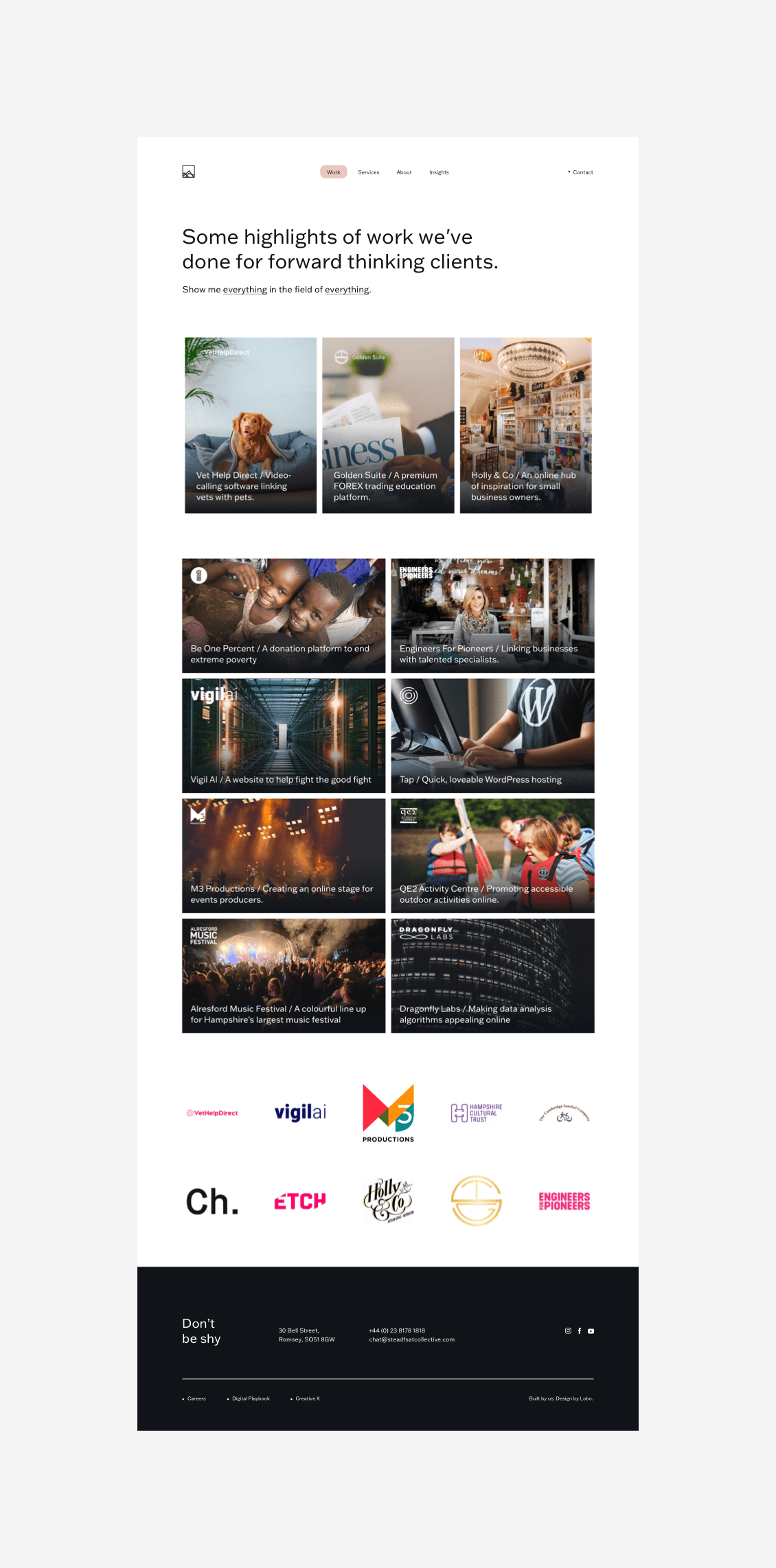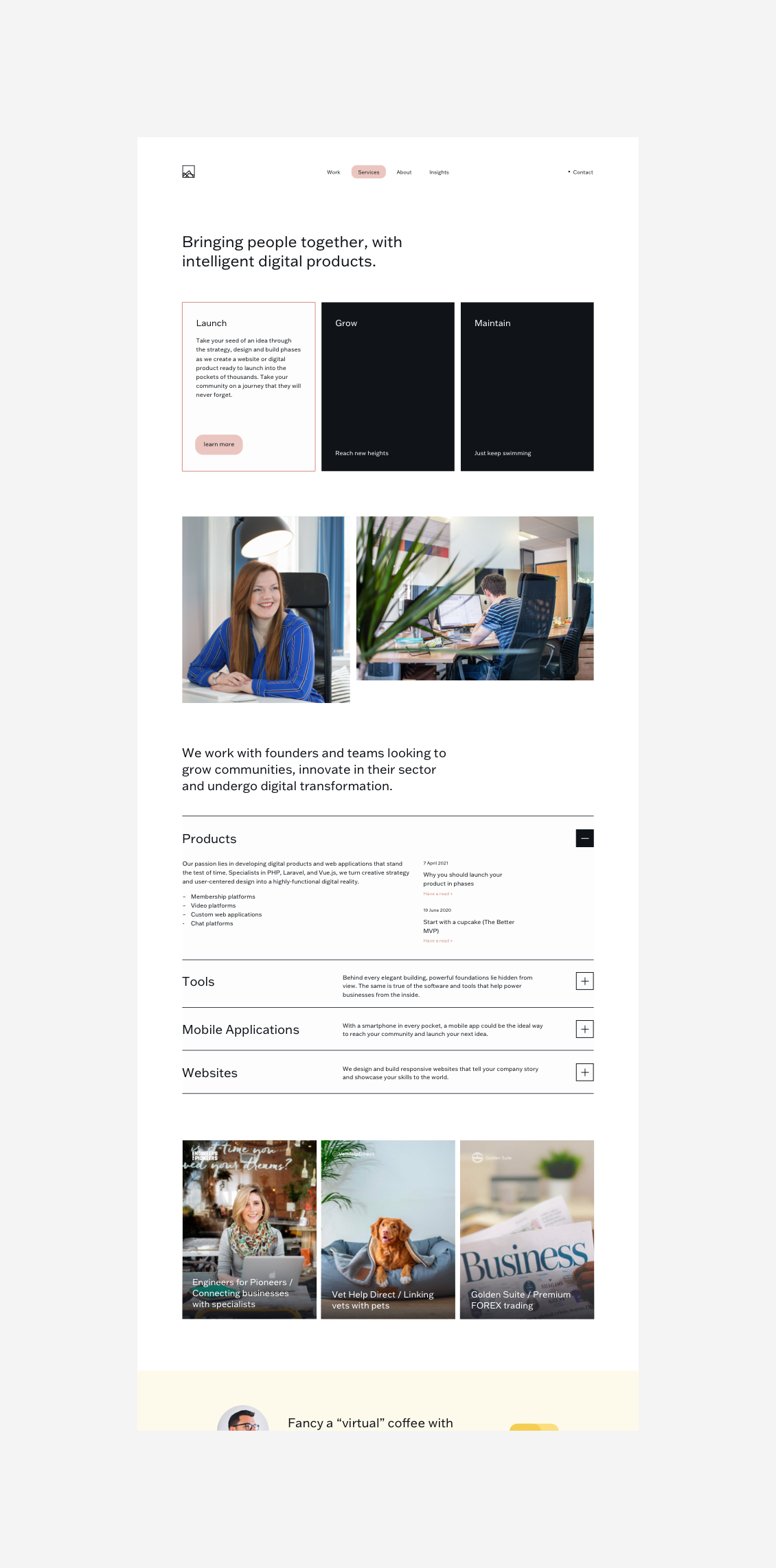 ""We place our creative trust with Lobo for all of our digital projects and they never disappoint. They have the ability to think creatively while understanding, guiding and executing upon business goals. Working with them on our own website was a pleasure and gave us even more confidence in their abilities and connection with our clients as they are not only strong designers, but have an incredibly smooth and engaging process.""
Pete Heslop